A Sporting Tragedy #putyourbatout
Dom Taylor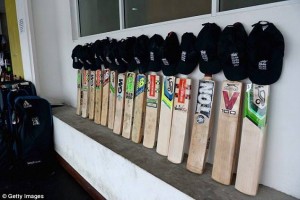 It is with huge sadness that Aussie batsman Phil Hughes has lost his life after being hit by a bouncer earlier this week. Tributes are being paid across not just the cricketing, but also the sporting world, and we would like to add our condolences to his family and everyone effected by this tragedy.
The injury, a vertebral artery dissection to be precise, is extremely rare with only one previous example in cricket's history. The freak injury was caused by the ball impacting Hughes' unprotected neck which compressed, and effectively severed, the artery leading to the brain which caused the fatal bleed.
The question on everyone's mind is could this have been avoided? The graphic below, taken from the BBC website, suggests that Hughes was wearing a 2013 helmet which the manufacturers had modified. Had he been wearing the modified helmet would things have been different? Sadly we will never know.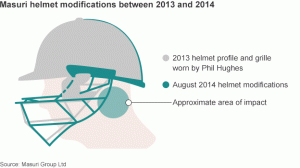 What is left is to honour the fact that a huge talent has been taken from the game too soon. Suggestions of respect have included applause when a score is on 63 (Hughes was 63 not out at the time of the incident) and throughout social media we are seeing the #putyourbatout campaign as show above by the England team in Sri Lanka.
The support and bringing together of the cricket world has been a huge positive to be taken from this tragedy. Let's hope this continues for Sean Abbott (the bowler) and Hughes' family and teammates at such a difficult time. We would like to reassure all our parents that we advocate and enforce the use of helmets on all our camps when hard balls are in use.