Let's Play Football is a 5-day football skills and football freestyle camp for children aged 5 to 14 years old.
Our camp curriculum has been developed by UEFA & FA qualified football coaching experts to offer technical coaching alongside challenges and gameplay in a safe, fun environment with an emphasis on skills, tricks and freestyle football. All freestyle football elements have been carefully designed in partnership with SUPERSTAR COACH Jamie Knight!
All camps feature unique 'Skills Challenges', Crazy Catch challenges, small sided games and coaching sessions.
LPF is for children of all abilities, whether it's your first experiences of football or you are a representative player, you will have fun, improve and be challenged on the camp.
All sessions are delivered in age and ability suitable groups.
Our Juniors Tricksters (5-7 year olds) programme establishes the fundamentals of football and football skills. We understand the specific needs of this age range and this is reflected in our curriculum which features shorter sessions, football related skills in a wider context, and the need for a variety of both high and lower intensity activities.
Our Seniors Stylers (8-10 years) and 1st team (11-14 years) enjoy learning new skills in all aspects of football such as attacking, defending, shooting and game play with a huge emphasis on individual skills. Our themed sessions encourage a focus on achievement with plenty of opportunities to put skills into action through small sided games and challenges.
Jamie Knight is a 2 times Guinness World Record Holder, former World Top 10 and is UEFA'S Official Global Mascot for EURO 2020.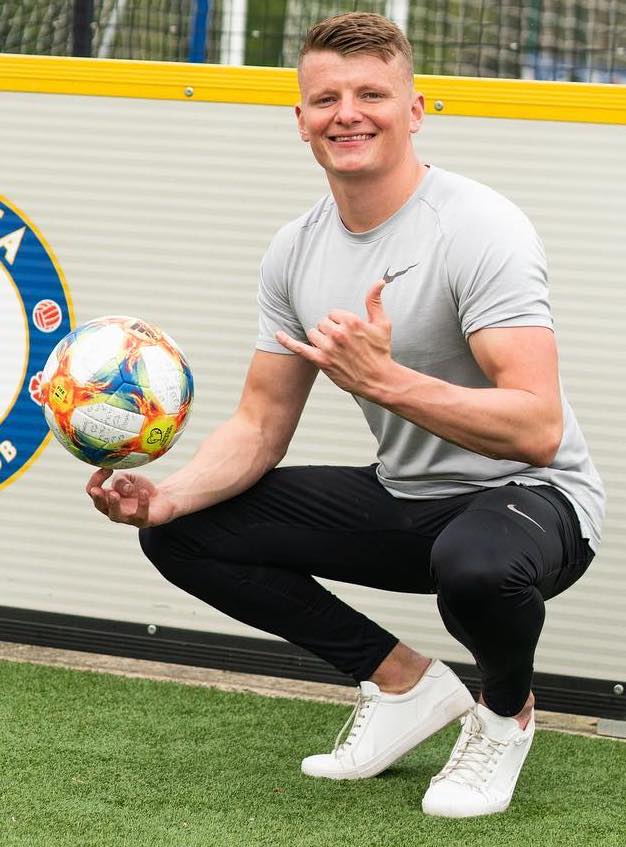 Having spent the past 15 years training anywhere from 2 to 4 hours a day at his skills, Jamie has now performed and competed in over 30 countries across the world for some of the world's major brands and at the most high profile events.
These include, back to back on pitch performances at the 2017 and 2018 UEFA Champions League Finals, starring in an advert alongside Lionel Messi, performing at the opening the 2018 Laureus World Sports Awards in Monte Carlo and even body doubling India's most successful actor in a box office Bollywood movie!
Alongside his successful performing and commercial career, Jamie has a huge passion in teaching freestyle football and inspiring young people through his experiences as a freestyler.
In 2017, Jamie set up the UK's only freestyle football school workshop company – Freestyle Football Workshops – and since then has visited over 300 + schools, football clubs and holiday camps. Jamie's main goal going forward is to use freestyle football as a tool to inspire young people to follow their passions and to live healthy and active lifestyles.