At Activate Camps, we understand that as a parent/guardian you will have lots of questions about your child's welfare, our Camps, and lots more.
Throughout this page, we hope that we can cover any queries or questions you have. If the information you require isn't here, please contact the Customer Support team on 0121 227 4385 or email us at info@we-activate.co.uk
This page is designed to provide all necessary and useful information for parents and guardians; from the timings of a typical day to our booking terms and conditions. Here you will find essential information, downloadable form's and the answer to any frequently asked questions.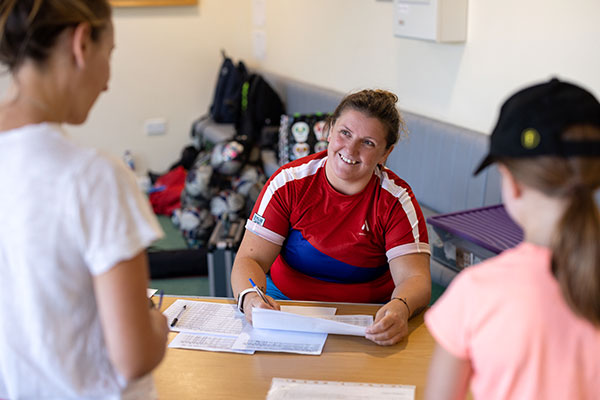 Frequently Asked Questions
Please use the links below to view our FAQs
---
What age does my child need to be to attend camp?
Tom Swainston
Each project varies, please see below age ranges:
Please note that we cannot accept any children under the age of 5 years old.
The Cricket Academy - Lets Play Cricket: 5-14
The Cricket Academy – Development Centre: 10-14
Multi Activity Camps: 5-14
Netball Fever: 7-14
Ultimate Lacrosse Experience: 7-14
Freestyle Soccer Camp: 5-14
Triathlon Masterclass: 5-14
The Cooking Club: 7-14
If the information you are looking for is not listed above, then please do not hesitate to contact our customer service team.
Office hours: 9.00am – 5.00pm, Monday to Friday During camp weeks: 8.00am – 6.00pm, Monday to Friday
Call us on 0121 227 4385 or email info@activatecamps.co.uk