Explore the great outdoors and learn amazing new skills
Dom Taylor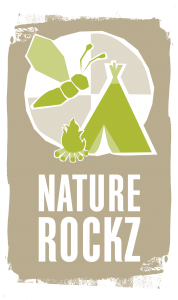 We're really excited to tell you that our friends at Haven will be bringing their fabulous Nature Rockz programme to our Multi Activity Camps from Easter onwards.
With our Nature Rockz outdoor activities you will learn a world of outdoor skills with our trained Rangers. You'll have the chance to discover creepy crawlies, learn about the natural beauty that surrounds us and become a Nature Rockz Mini Ranger.
You'll also have the chance to get creative using natural materials found in the great outdoors, make natural crafts that help our wildlife and see what you can grow for yourself in your own home!
We're bringing back kids' favourites such as Shelter Building and Bug Hunting, Grass Heads, and Nature Collages. We've also introduced a new fun activity – Mini Match Box Animals – so your kids' bush craft and creative skills can shine.
Sign up for our Multi Activity Camps at selected locations nationwide here and see what you can explore and discover with Nature Rockz.
For more information about this fantastic partnership and to explore more about what Haven and Nature Rockz can offer you this summer just click on the image below: