An Activate Camp offers a fun and safe environment for children and teenagers to develop their skills through technical sessions, challenges, gameplay, and compete in the Activate Games!​
At Activate Camps, teamwork and a positive attitude are key, as participants work in teams throughout their camp experience to earn points for the Activate Games through various challenges, during sessions, and by showcasing BEST attitude during camp life. Every camp culminates with an end-of-camp Activate Games tournament, where children can showcase the skills they have learned, developed or perfected during their time with us.​
All our sessions are tailored to the age of the participants and are conducted by qualified coaches. We use coaching equipment that's trusted by professional athletes, ensuring a top-notch learning experience for every camper.​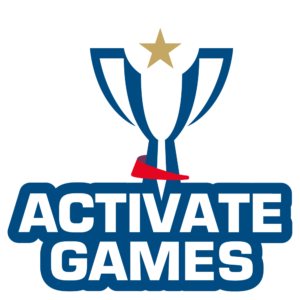 The excitement of the Activate Games runs through the entire camp experience, culminating with the Activate Games Tournament on the final day.​
On arrival, children are organised into teams, ready for friendly competition. Throughout their time at camp, participants have the opportunity to earn points for their teams by being at their BEST, taking on challenges with enthusiasm, and achieving sporting/activity milestones.​
All points contribute to the overall standings, building anticipation for the thrilling Activate Games Tournament on the final day. The tournament is the ultimate showdown where teams showcase their skills, teamwork, and sportsmanship in challenges and games. The team with the most points at the end of the tournament is crowned the Activate Games Champions!​
It's not just about winning; it's about the journey, growth, and the bonds formed along the way. Get ready for an unforgettable camp experience at Activate Camps!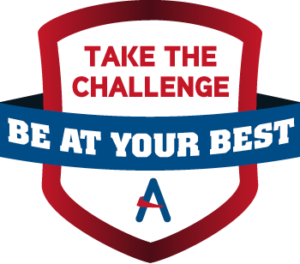 Every day on Activate Camps, we encourage children to take the challenge and be at their

BEST on camp.
BRAVERYENTHUSIASMSPORTSMANSHIPTEAMWORK
At Activate Camps, we are committed to creating the best camp environment possible for children to develop and most importantly HAVE FUN! Through innovative coaching and activity sessions our coaches will continually challenge children to be at their best.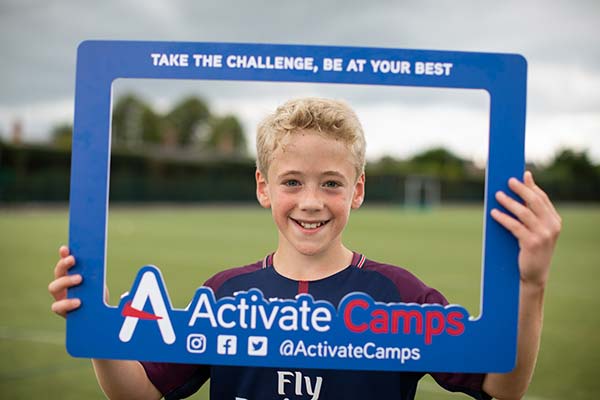 BRAVERY – show courage in all aspects of camp life, from meeting new people, attempting new challenges and especially audacity during games and sessions.
ENTHUSIASM – display eagerness to learn and passion for camp life.
SPORTSMANSHIP – demonstrate fair and equal behaviour or treatment of others during camp.
TEAMWORK – work effectively with other camp mates and coaches to act or perform at the collective best.

Every camp will feature a daily challenge from our challenge partners CRAZY CATCH including their famous 1-minute challenge. Crazy Catch have designed a host of different challenges for each of our camps, here are some example of challenges that will feature this year!
We will also have themed challenges every day. These challenges will be undertaken throughout the camp and focus on sport specific skills to encourage all children to be at their best to beat their best!