How to use our new Activate Camps sports app
Tom Swainston
Summer camps start next week, but that's not the only way to interact with Activate over the next couple of months. We are also launching our new sports app! Try it for free with your child at home to get them excited and boost their confidence ahead of camp. All bookings will have access to a free 14-day full version trial of the app.
What makes our sports app great?
Why choose it over all other apps available out there?
16 years of top camps experience – condensed in a sports app
The app reflects our experience of more than 16 years of running active and inspiring sports camps. It offers our knowledge as the leading provider of sports camps for children across the UK using age-specific fitness, sport and challenge activities to develop children across a wide range of functional movement and sport specific skills.
It comes packed with options to boost fitness levels, sports skills and confidence. Once you have signed up to the free trial, you can watch all the activities available in video format. Then, all your child needs to do is follow the on-screen instructions to complete the activity.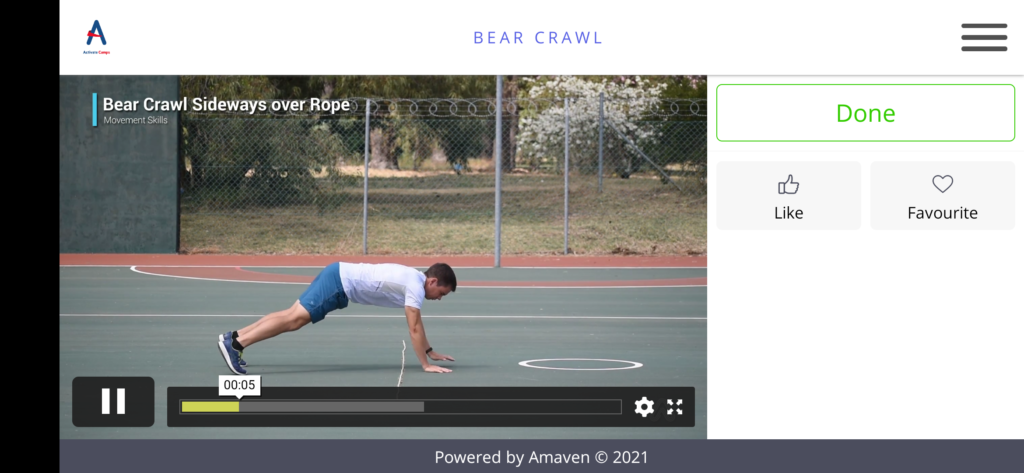 Give the Skills Challenges a go and track your fitness and skill stats progress.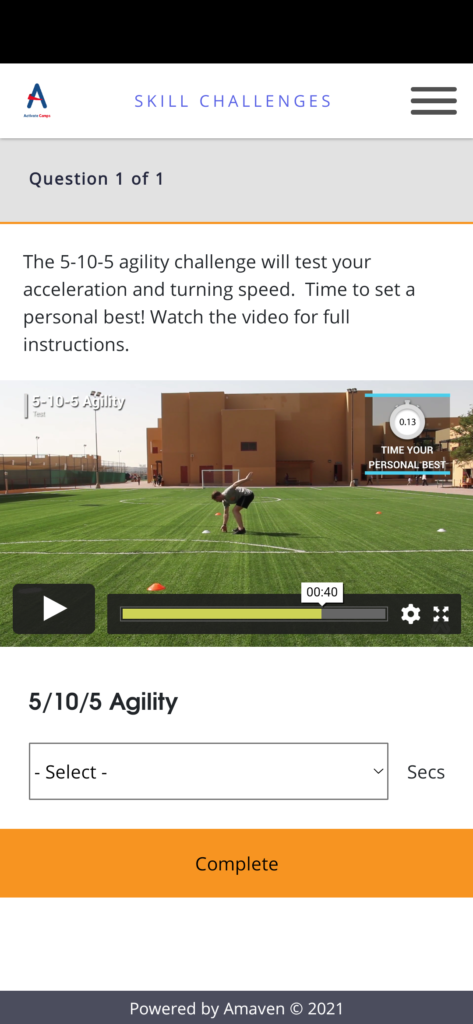 Step by step guide to our sports app
Now that you booked a place for your child on one of our camps, you gain access to the sports app. Follow the next simple steps and start using it!
Download the app.
Use the link https://activatecamps.myamaven.com/app.
You need Safari browser to download it on an iPhone, and Google Chrome on android phones.
Go to the app now installed on your phone.
Click "Get started" and add the app icon on your home screen.
Create and account.
Register your account.
Start using it!
Watch the video below for the full process in a visual form.