Ways in which our school holiday camps can improve your childs' wellbeing
Tom Swainston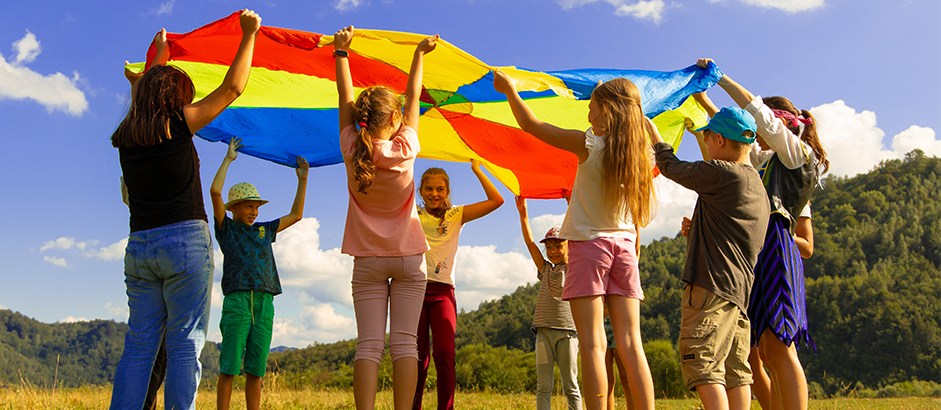 All our school holiday camps offer great fun while actively learning, but there's some seriously positive benefits to our kids camps that you might have not thought about.
To us, wellbeing isn't just healthy and active bodies skipping about a playground or sports field, it's a healthy mind and a healthy spirit too! At Activate Camps, children thrive as we support them in developing other skills that support their wellbeing; here's just a few examples.
Did you know that in the last three years, the likelihood of young people having a mental health problem has increased by a whopping 50%; and approximately 1 in 6 children aged 5-16 are likely to have a mental health problem?
The Children's Society
Keeping children active at school holiday camps releases endorphins and helps brain development.
Keeping active during the school holidays is important for many reasons, but it provides children with endorphins! Endorphins are known to help relieve pain, reduce stress and improve the sense of wellbeing. Other major benefits of exercise include brain growth. Spending time outside actively playing sports or a game of tag, is perfect stimulation for a happy mind and a healthy body.
"Our physical activities release endorphins which helps to boost the mood of children helping them to feel happy and energised. In particular our multi activity holiday camps are designed to promote physical activity which increases motivation and emotional regulation."
Post COVID we appreciate, now more than ever – the impact being outside has on our wellbeing.
This is no different for children, the outdoors and happiness (for most) go hand in hand. Our camps get them outdoors into nature and away from the xbox, bringing a sense of calm and happiness. It helps children to be present and enjoy the moment, the freedom, the space. Getting enough daylight and making the most of time outdoors is – all children need this down time to process and refresh their growing minds.
Children learn how to handle difficulties and work as a team.
Particularly for children! Engage in group challenges helps to develop teamwork skills, children learn why it is important to work alongside others to complete tasks and understand how their and others input matters. Having the ability to work alone and as part of a team is essential to a child's growth.
Kids camps help children to grow in confidence.
Personal growth within children can come easily for some, but not for all. We know that generally children who feel good about themselves, tend to have the confidence to try new things and feel proud of what they can do. At Activate Camps, our team works incredibly hard to develop a safe space for even the shyest of children, to feel inspired to 'have a go'.
Equally, multi activity camps offer something for every kind of character – so it's easier to find a space where they feel comfortable with like-minded children. We all know how good it feels to be around people we care about and making new friends at a holiday camp can be just as rewarding.
---
Activate Camps are a leading UK provider of active and inspiring childcare across the UK, including fun-filled sports development camps and residential camps. Available nationwide. Childcare vouchers accepted.