"A penny for your thoughts" or 15% off your next Activate Sport camp!
Dom Taylor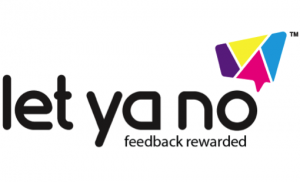 Activate Sport have recently partnered with Letyano, an exciting start-up technology company. Letyano have developed a free downloadable feedback app to enable customers to give feedback in return for a reward. Each feedback survey asks 7 questions and takes less than a minute to complete.
We are constantly looking at ways to improve our camps as well as ensuring that your children get the most out of them.  As we are also passionate about innovation, we have partnered with Letyano to collect feedback from our customers in the quickest and easiest way for you!
Letyano is available on iPhones and Android phones through the App Store or Google Play. Simply search for Letyano, download the small app, answer 7 quick questions and immediately receive a reward of 15% off your next Activate Sport camp, when prompted by your post camp email.
Letyano does not send you lots of annoying emails and your registration information won't be passed on to anyone else.  Only our Managers at Activate Sport will be able to see your feedback.
Letyano has many partners who are also looking for customer feedback; all of whom provide various rewards in return for your opinion.  So once you've completed the Activate Sport survey, the rest are available for you to take advantage of!
We look forward to receiving your feedback on our camps!